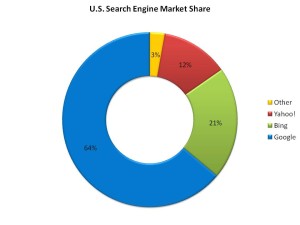 Back in February, we highlighted the importance of the struggles that the search engine Yahoo was facing. They were slipping far behind its competitors, Google and Bing, in the search engine industry, and had just announced that they were going to cut a significant portion of its workforce. The layoffs suggested that Yahoo was taking the traditional approach to righting the sinking ship of a lost business: Shedding workers and poorly-performing divisions, rather than trying to innovate itself into the black.
Numerous things have happened since these layoffs, however, though Yahoo does not seem to be any better off.
Verizon Wins Bid to Buy Yahoo
As suspected, Verizon won the bid to buy the failing internet company, announcing in July that it would spend $4.8 billion to acquire Yahoo's operating business. The deal includes Yahoo's search engine, Yahoo Search, putting Verizon – already a major player in the mobile technology field – into an interesting position in the search engine industry. With the acquisition of the third-largest search engine, by market share, Verizon has put itself in a spot where can change how mobile searches are done.
The deal, though, is not finalized, and lots of the logistics of the acquisition have to be ironed out.
Yahoo's Massive Data Breach Complicates Deal
Before the deal was completed, news of a massive data breach, impacting no fewer than 500 million Yahoo accounts, hit the newsstands. The hack is one of the largest of the internet age, and is believed to have been conducted by agents working from a foreign government.
Needless to say, the fact that nearly half of Yahoo's accounts have been hacked will impact the nature of the company's sale to Verizon. The potential liability to affected users is likely to saddle Verizon with a costly lawsuit, and the negative publicity and loss of user trust will take years to overcome unless Verizon is willing to dump the Yahoo brand in favor of something new in order to distance itself from the hack.
Myers Freelance Legal Blogging Watches Developments
The issue is ongoing and uncertain, but is likely to drastically affect the search engine market. Verizon's strength in mobile phones and other technology will put it in a position to influence the mobile search market, once it gets its hands on a company that already has a working search engine. This influence can alter how search engines work which, in turn, can impact the best practices of search engine optimization (SEO). Because Myers Freelance works tirelessly to make our legal blogs the best on the market, any change in how SEO works will change how we craft our blogs.
Contact the legal blog writers at Myers Freelance to get started with your law firm.