Adding or optimizing new content to your law firm's site, like a new blog post, landing page, or targeted page, is a, if not the, fundamental component of online legal content marketing and search engine optimization (SEO).
But what content should you add?
Blindly adding new pages to your site is not necessarily bad – adding content that is relevant to your practice area is the lion's share of the SEO struggle – but posting pages that are designed to fill specific gaps in your website or answer questions that you know your targeted audience is asking is better.
But this targeted marketing requires an understanding of where the holes and opportunities are. That takes data. And data requires analytics.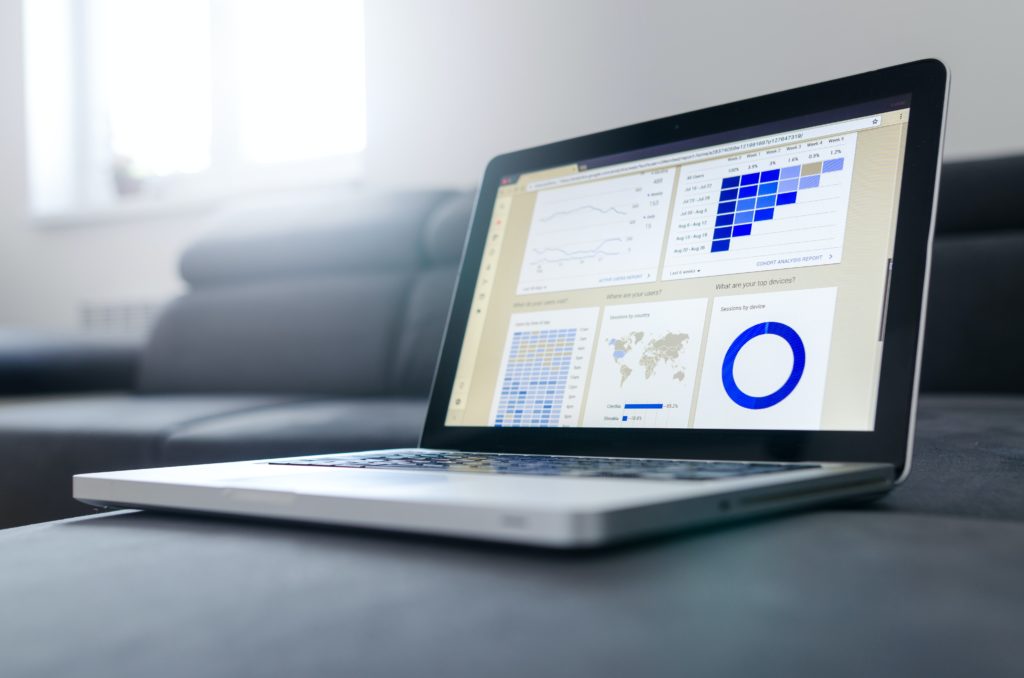 Google Analytics: Free Data About Your Site
The good news is that gathering fairly sophisticated analytics for your website is no longer cost prohibitive for small firms. Google Analytics is free.
We're not going to walk you through how to set it up: It's easy and there are plenty of guides for doing it.
Instead, we're going to focus on our strengths: The intersection of online content marketing and the legal field.
Here are several ways that lawyers can use Google Analytics to find new content ideas for their firm's website.
Find What Visitors are Putting in Your Site's Search Box
Plenty of web visitors who are on your site won't bother browsing it to find information they want. Instead, they'll look for an internal search box (like the one at the top right of this page or, if you're on a mobile device, at the bottom of this post, above the archives), type in what they want to find and hit enter.
These searches are perfect for content ideas, and Google Analytics can track them. Look for frequently used internal search queries that find no results or that end with the visitor leaving the site, and craft a page to answer that query.
Identify Hot Topics
One of the most basic reader metrics that Google Analytics will track is the number of views each page of yours gets. If your hot pages are all falling in one of your practice areas, then expanding those pages or adding new ones in that field of practice is probably going to net better results than if you add more content to subject areas that are not getting the views.
Bear in mind, though, that blindly pursuing web traffic for the sake of the traffic is a bad move. If your most-viewed page is about something that you don't even practice, then expanding on it would be a waste of your marketing budget and time.
Tweak Pages With High Bounce Rates, Short Sessions, or Lots of Exits
Google Analytics can also tell you which specific posts and pages on your site have relatively high bounce rates, or that aren't drawing visitors further onto the site.
In some cases, the content on the page is deterring readers. This can be because it is formatted in an unwelcoming way, like with a dense and intimidating wall of text, or clearly has little to do with the title of the article.
In other cases, the content might be fine, but there's nowhere for readers to go, next. Highly trafficked pages that create low engagement may benefit from more internal links or a call-to-action.
Google Analytics' data can flag these pages for your review.
Spot Technical Problems for Certain Devices
We've talked before about how poor reader metrics, like bounce rate or time spent on page, can be a sign of a deeper issue.
Google Analytics can provide the data that you need to make that diagnosis.
For example, you can break down certain metrics into the type of device being used, like a desktop, tablet, or a mobile device, and even into browser. If your bounce rate is 100% for, say, mobile devices using the Android system, then the page might not be loading properly for them.
When to Hit the Publish Button
Google Analytics can even track when users tend to be on your site, both by time of day and by day of the week.
This information is useful for deciding when to publish new content. Getting it live for a bubble of traffic can mean it gets more views than if it is published when those visitors leave.
There's nuance to this piece of information, though: You want to publish new content before your traffic peaks, not as it peaks.